About Us
At Fitwall, we deliver the best fitness experience in the world.
We are building the first truly global studio fitness brand. We make fitness fun and effective. We use technology to inspire, guide, monitor and track progress. We have personality and express it creatively. Serious fitness need not be boring: it can be accessible, inviting, fun and life-changing.
Our team is comprised of fitness experts, brand builders, entrepreneurs, real estate legends, technologists and operations executives who have collectively built and grown dozens of successful businesses across a range of sectors.
Management Team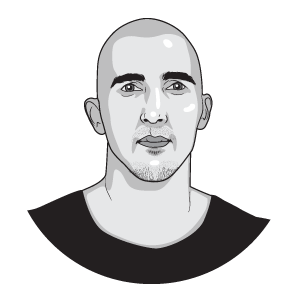 Clifton Harski
Clifton Harski is Fitwall's Director of Training & Head Coach. A lifelong athlete and collegiate basketball player, Clifton has been in the fitness industry for more than 8 years. He holds a degree in Kinesiology from SDSU. In just the last 3 years he has taught over 1,500 people while traveling the United States and conducting over 100 workshops covering different fitness systems for multiple companies, including his own. He is a student of human movement, and when introduced to Fitwall he immediately recognized the benefits people would have from this game-changing training system.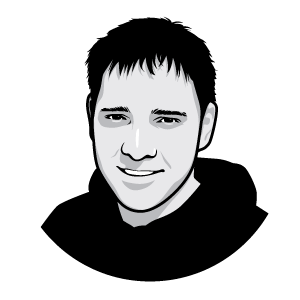 Joe Bergeron
Joe Bergeron is Fitwall's Chief Technology Officer. He is a tech guru who keeps Fitwall's operations and technology on track. Joe is an accomplished technologist who was nominated by MIT for the Technology Review 100, an award recognizing "the 100 most remarkable technology innovators under 35." He's directed the team of software architects that have created the platform that makes Fitwall's data-driven workout so powerful and unique. He's a graduate of Williams College with degrees in Economics and Computer Science.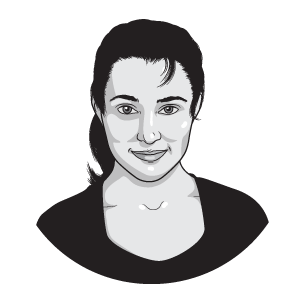 Amy Harski
Amy Harski is Fitwall's Manager of Special Projects. Amy was a competitive gymnast in her youth and was a collegiate pole vaulter. Amy had been working one-on-one with clients for 4 years before joining Fitwall. She holds a degree in psychology from Clairemont Mckenna College and has multiple fitness certifications from her time in the field. She enjoys outdoor activities, salsa dancing, and showing boys up at the gym.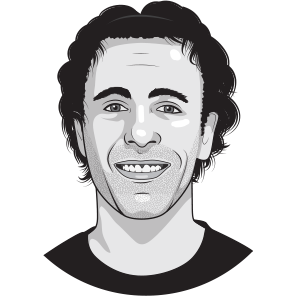 Rudy Thomas
Rudy is Fitwall's Director of Coach Education. He received his B.S. in Exercise and Sport Science from University of Wisconsin –La Crosse in 2001 and his M.S. in Exercise Physiology from Boise State University in 2004. Over the course of his 12 year career, Thomas has had the opportunity to work at prestigious universities such as Stanford, Boise State, Ohio State, South Florida, University of Iowa, Marquette University, and - most recently - as the head strength coach at the University of California –San Diego. Spending the better part of his career in the collegiate strength and conditioning arena provided him with key insights into training groups of individuals to become better athletes. Thomas maintains the following fitness credentials: CSCS, CSCCA, USAW, RKC, and the FMS.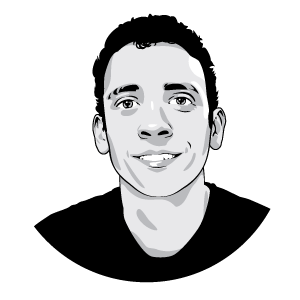 Peter Giese
Peter Giese is Fitwall's Director of Studio Technology. After graduating with a degree in Electrical Engineering from UCSB, he worked in Southern California as a telecommunications engineer. In 2008, he founded Soekan Design, a Portland and Los Angeles based web development company. He has served as lead programmer, marketing consultant, and project manager in the launch of over 100 websites in dozens of industries. Combining his background in technology and project management, Peter manages Fitwall Studio hardware and software operations.
Board of Directors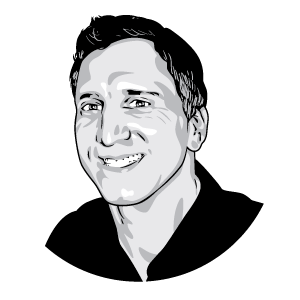 Jeff Greenberg
Jeff Greenberg serves as Chairman of Fitwall's Board. He is a private investor based in Manhattan Beach, California and serves as a Board Observer. He has been involved with two active lifestyle brands that have reached billion dollar valuations (Skechers and LA Gear). Jeff was a member of the founding team at Skechers, has held a range of roles, including SVP Active Electronic Media and COO, and currently serves on the board of Skechers USA Inc. (NYSE: SKX). He also serves as a director of Househappy, Inc.
Jake Silverstein
Jake Silverstein is a private investor and member of Fitwall's board. Jake leads Stormlight Expeditions, the Silverstein family's private investment platform, and E'lir Capital, the family's early-stage investment vehicle focused on technology and consumer products. He holds an MBA from the University of Michigan, and received his BA in Mathematics at age 19. An avid reader and lifelong athlete, Jake is a member of the X-Prize Foundation Vision Circle, and a board member of the William James Foundation and Mama Hope (mamahope.org).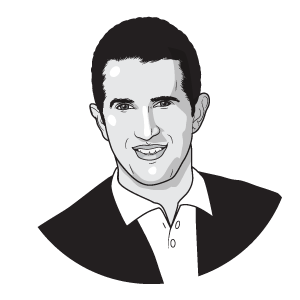 Anthony Westreich
Anthony Westreich is a founding Fitwall board member. He is an entrepreneur and business builder with a track record of success in real estate and beyond. Currently, he controls six million square feet of prime real estate in the New York and Washington, DC areas, including the historic Helmsley Building at 230 Park Avenue. Anthony is passionate about fitness, training on Fitwall and working out daily with his two sons as often as possible.
Corporate Advisory Board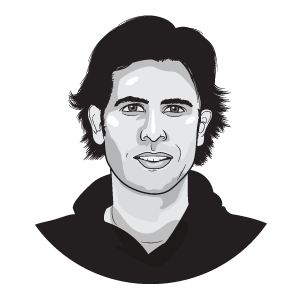 Josh Weinstein
Josh Weinstein serves as a Strategic Advisor to the Board. He is a brand builder and entrepreneur who served as Fitwall's founding CEO. Most recently, he founded and sold a solar development platform to a global solar developer. Josh started his career helping run the corporate synergy and special projects group at The Walt Disney Company, invested in and built companies at Brener International Group, worked in the Clinton White House and built a retail distribution platform for mobile content in Shanghai where he lived for 3 years. He's a graduate of Williams College.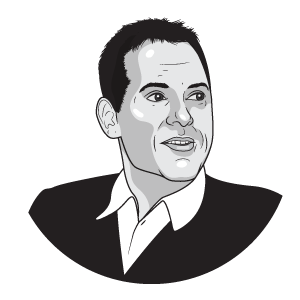 Ethan Penner
Ethan Penner was a founding Fitwall board member. He is a legendary finance and real estate investor. A visionary entrepreneur, he transformed the fields of real estate and finance while at the helm of Nomura Asset Capital/Capital America. Ethan is committed to health and wellness. When not training on Fitwall, he and his wife Marisol can be found hanging out with their 5 children.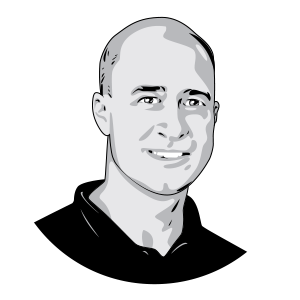 Rodney Goble
Rodney Goble is a Senior Advisor to Fitwall, as well as a franchisee focused on Michigan and the Midwest. He has a strong track record as an entrepreneur and developer. Most recently, Rodney built what became the largest physical therapy company in Michigan (56+ locations), which he sold to a private equity-backed platform. He is also the developer of the Legacy Center, a 100 acre multi-sport world-class training center, which is phase one of a larger 300 acre Legacy Park project. Rodney was Captain of the University of Michigan Baseball Team. He holds degrees in Exercise Physiology/Kinesiology, Health Science, as well as a Masters in Physical Therapy from the University of Michigan.
Athletic Advisory Board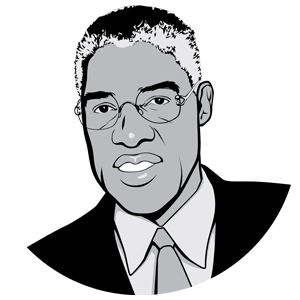 Julius "Dr. J" Erving
Sports icon Julius "Dr. J" Erving is an advisor to Fitwall. Erving helped launch a modern style of basketball that emphasized leaping and play above the rim. He played on three championships teams, received four Most Valuable Player Awards and achieved three scoring titles with the ABA's Virginia Squires and New York Nets (now the NBA's Brooklyn Nets) as well as the NBA's Philadelphia 76ers. Erving retired as the third leading scorer in NBA/ABA history, and was renowned for his slam dunking from the free throw line in slam dunk contests. He is the only player voted Most Valuable Player in both the American Basketball Association and the National Basketball Association and was inducted into the Basketball Hall of Fame in 1993.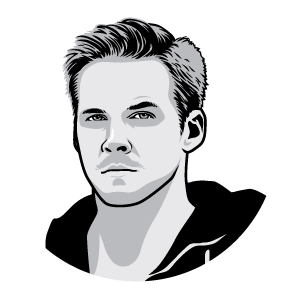 Mike Fitch
Mike Fitch is the founder of The Global Bodyweight Training System including Animal Flow. He has over 13 years of experience as a fitness professional, including as a personal trainer and with extensive fitness management experience. His development in the fitness field includes a range of fitness disciplines, fusing together training styles such as Olympic lifts, kettle bell training, sports-specific and speed-agility training, and specialized training for post-rehab and corrective exercise clients.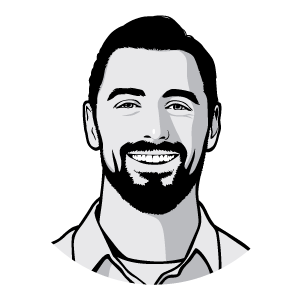 Dallas Hartwig
Dallas Hartwig is the founder of Whole9, a community focused on health, fitness, balance and sanity, all built on a foundation of real food and healthy nutritional habits. He earned a BS in Anatomy and Physiology and an MS in Physical Therapy from Andrews University, and has been a licensed physical therapist since 2001. He co-owned and operated a strength and conditioning facility with his wife Melissa until founding Whole9 in November 2009. He is a Certified Sports Nutritionist through the International Society of Sports Nutrition and an RKC-certified kettlebell instructor.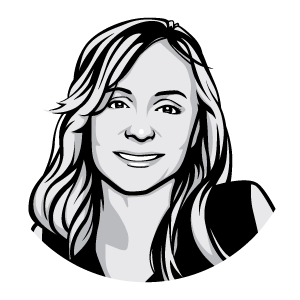 Marisol Teran Penner
Marisol Teran Penner is a member of Fitwall's founding team. She has a long track record in the athletic and fitness world, having achieved world-class status in both endurance sports as a professional triathlete and a cyclist as well as in strength sports as a champion bodybuilder and powerlifter. Marisol has also taught aerobics, competed as a synchronized swimmer, owned and managed gyms, been the trainer of many including numerous celebrities, and has many certifications including those from the Chek Institute as well as from Dragon Door as a Level 2 kettlebell instructor. Her sports career began very early as a student of Kyokushin karate beginning at the age of six. She was born in Caracas, Venezuela and has resided in Santiago, Chile as well before moving to the U.S. in 1992. She is devoted to living a fit and healthy life.